Hi everyone, and welcome to Vocal Arts, the podcast that explores the world of professional voice artists. My name is Peter Barber, and I'll be your guide along this path of vocal performance. What's that? Oh, why am I qualified to host this show? Well, for starters, I got my master's degree in, you guessed it, "Vocal Arts and Performance" from the University of Southern California. I trained one-on-one with world-class singers, and learned all about the physiology and function of the human voice from leading voice scientists. Beyond that, I currently sing opera professionally as a Resident Artist at the Academy of Vocal Arts. Since quarantine started, I began producing my own a cappella music, from arranging and recording to mixing and mastering. I've performed in basically every genre from EDM to chamber choir, and with an undergrad major in audio engineering, I can comfortable bridge the gap between live performance and studio recordings, from the grandiose space of a 3000-seat opera house to the intimate, sound-proof booths used in voiceover. But perhaps most importantly, I'm just a young artist, fascinated by the various careers in vocal performance, and inspired to learn more about them from the best and brightest vocal talent the world has to offer. Thank you so much for joining me on this journey, and no matter what your involvement is within the world of vocal arts, I hope that here, on this podcast, you can both learn something and enjoy. This is Peter Barber, and I'll see you next time on Vocal Arts.
Episodes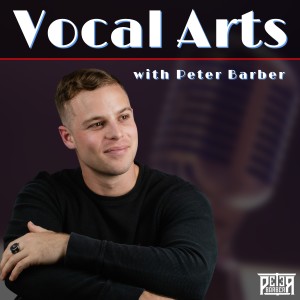 Monday May 03, 2021
Monday May 03, 2021
Michaela Jill Murphy (aka Jessie Flower) is an American actress, singer, and writer often known for her voice work as Toph Beifong in Nickelodeon's Avatar: The Last Airbender, Chaca in Disney's The Emperor's New School, and many more. She grew up acting in Los Angeles, then went on to graduate with a Theater and Film double major from Yale University. She recently started releasing ATLA inspired apparel and merchandise on her new site titled Bandit Basics, and premiered her first short film as writer/producer! Follow her on Instagram @michaelamostly to stay up to date daily and check out her website www.michaelajillmurphy.com!
Michaela and I had a great conversation about her experience as a voice actress, growing up as a child actor in the limelight, her foray into pre-med at Yale University, her journey back into the world of film and theater, her experience in a cappella, the psychological implications of quarantine for performing artists, and much more. This was a true joy for me, and I'm thrilled to share this conversation with all of you. Please welcome Michaela Jill Murphy.