Hi everyone, and welcome to Vocal Arts, the podcast that explores the world of professional voice artists. My name is Peter Barber, and I'll be your guide along this path of vocal performance. What's that? Oh, why am I qualified to host this show? Well, for starters, I got my master's degree in, you guessed it, "Vocal Arts and Performance" from the University of Southern California. I trained one-on-one with world-class singers, and learned all about the physiology and function of the human voice from leading voice scientists. Beyond that, I currently sing opera professionally as a Resident Artist at the Academy of Vocal Arts. Since quarantine started, I began producing my own a cappella music, from arranging and recording to mixing and mastering. I've performed in basically every genre from EDM to chamber choir, and with an undergrad major in audio engineering, I can comfortable bridge the gap between live performance and studio recordings, from the grandiose space of a 3000-seat opera house to the intimate, sound-proof booths used in voiceover. But perhaps most importantly, I'm just a young artist, fascinated by the various careers in vocal performance, and inspired to learn more about them from the best and brightest vocal talent the world has to offer. Thank you so much for joining me on this journey, and no matter what your involvement is within the world of vocal arts, I hope that here, on this podcast, you can both learn something and enjoy. This is Peter Barber, and I'll see you next time on Vocal Arts.
Episodes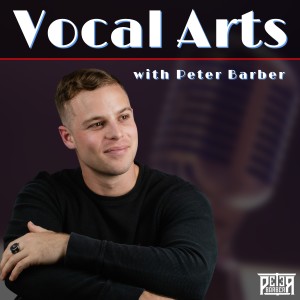 Monday May 31, 2021
Monday May 31, 2021
Rod Gilfry is a professional opera singer, two-time Grammy nominee, actor, and voice teacher, and is acclaimed world-wide in opera, musicals, recitals and cabaret. He has performed in all the world's music capitals, and appears on over 30 recordings. An important part of his 75-role repertoire are the 12 leading roles he has created in new operas. These include David Lang's solo opera the loser with The Los Angeles Opera, and the Metropolitan Opera's production of Thomas Adés's The Exterminating Angel. Despite cancellations due to COVID, Rod has upcoming performances with Renee Fleming, the Metropolitan Opera, and more. Rod is in his 12th* year as a Professor of Vocal Arts at the University of Southern California Thornton School of Music in Los Angeles.
Outside of the musical world, Rod has become a true renaissance man, cultivating the skills of mixology with his full-scale home-bar, and he has even learned how to weld and shape metal.
Rod was my voice teacher at USC for two years, and it was both a joy and an honor to work with him. Despite being an absolute master of his craft, he wouldn't hesitate to strike up a conversation about a NASA space-launch, and all the sophisticated science that goes into it. He is truly one-of-a-kind. Please welcome Rod Gilfry.